These trends are the best in outdoor living for 2015.
Outdoor Theater
Nothing says summer like outdoor movie nights. For the most complete movie experience in your own backyard, set up an outdoor entertainment system like this one, equipped with an HD projector, electric-powered flat screen and quality speakers, and enjoy your favorite movie.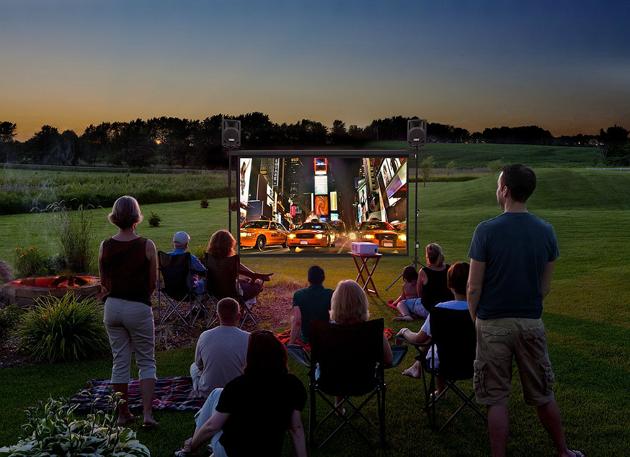 Outdoor Shower
After working hard or laying out in the sun, it's best to hit the shower—the outdoor shower, that is! Outdoor showers have been around for years, but for 2015 they're back in the spotlight for their sheer convenience and accessible luxury.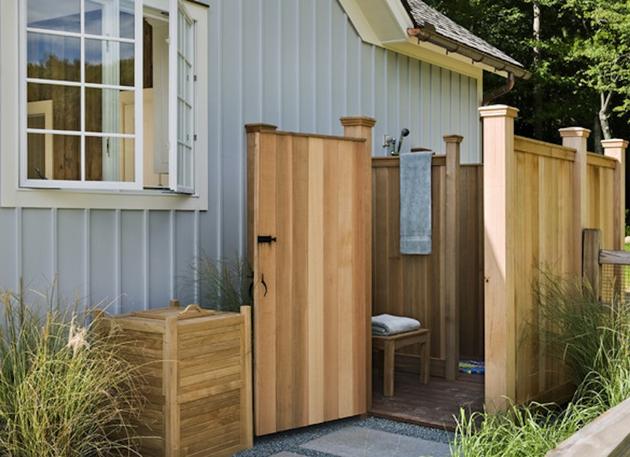 Alternative Groundcover
A lush lawn looks great but requires tons of maintenance. Trade in for alternative ground cover, like this red creeping thyme. Not only do ground covers require less water and little to no maintenance, but they can thrive in poor soil and keep out unwanted weeds. Plus, it smells nice!
Color your Outdoors
Pantone's color of the year Marsala pairs beautifully with other earthy colors like corals, greens, and muted grays, making it a suitable color for the outdoors. Try out the trendy red in your existing outdoor color scheme by switching out something as simple (and small) as your chair cushions or use a colorful throw.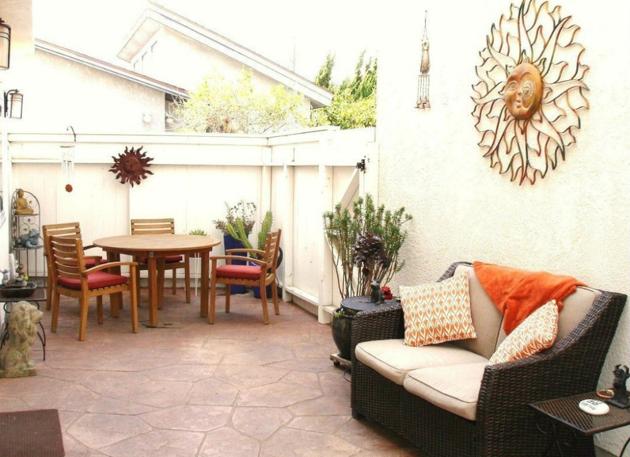 Modernist Outdoor Firepit
Kick off outdoor entertaining season officialy and update your outdoor space with a fire pit. The right fire pit is a focal point for your outdoor space, but also creates a warm, cozy ambiance, adds lighting, and can be the perfect spot to grill or barbecue.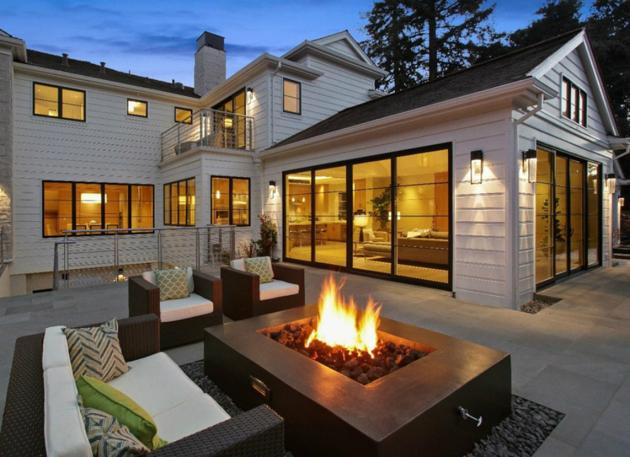 Outdoor Living Rooms
Homeowners today are situating traditionally "indoor" comforts onto the deck, porch, or patio. Advances in all-weather materials, furniture and accessories in many shapes, sizes, and styles, mean that you can decorate outdoor living spaces in much the same way as any room in the home.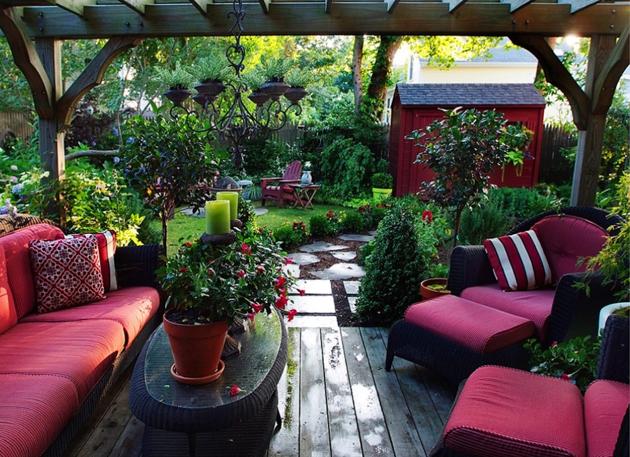 Container Gardens
Container gardens mean you can grow your own crops of vegetables and herbs in just about any location around your home. Container gardens on your deck make tasty accent and conversation pieces!