Chimineas Enhance your Outdoor Living Room
Chimineas, also spelled chimenea, have existed for many centuries, and were used for cooking and for keeping warm.  Now, not only functional, these types of outdoor fireplaces are used to light up the night with family and friends.
The Original, Authentic-Looking Clay Chiminea
A touch of Mexico or southwest can grace your outdoor living room.  It can be hand painted for an extra touch.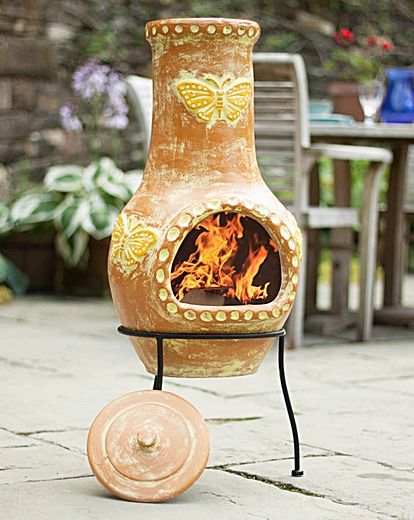 Copper Brings Solidarity to the Gathering
A bright and cozy fire shines behind the screen in this modern copper chiminea.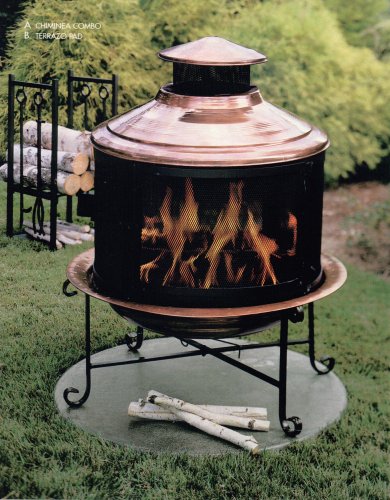 Chimineas Can be "Large and in Charge"
This roaring fire is ready to entertain guests or give therapy after a hectic day.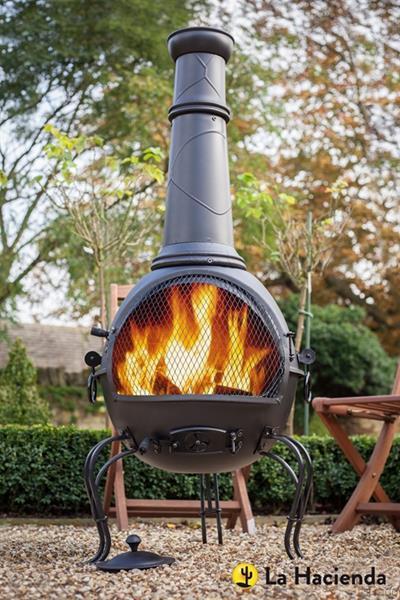 …or they Can be Small but Mighty
This cast iron chiminea will make any outdoor living room warm and welcoming.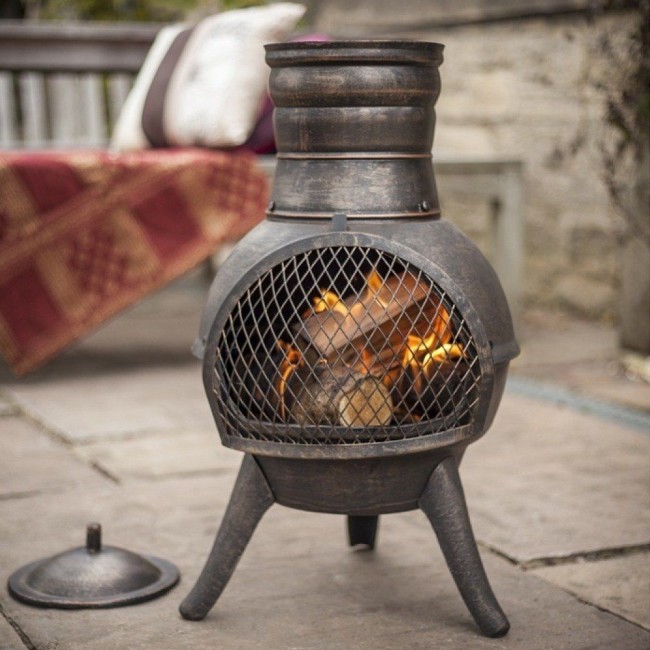 Want a Splash of Color?
This mosaic chiminea is bright and makes a cheerful statement.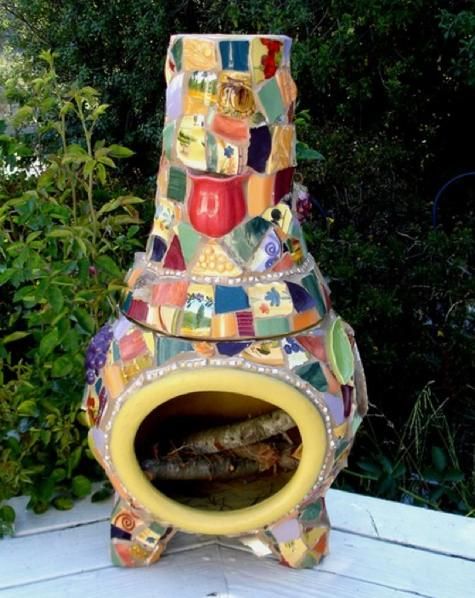 A Modern, Sleek Look May be for You
A modern chiminea has definite structure and a bold look.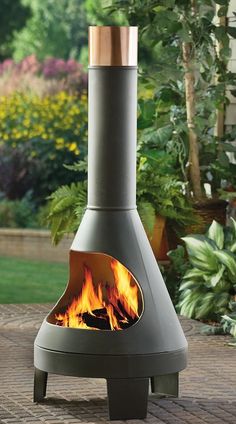 Bringing Everyone Together
Make your next get-together even more inviting with this method of outdoor heat and ambiance.