These exciting tables level up your outdoor living room.
Heat Things Up with a Firepit Table
This sleek firepit table is perfect for modernist decor.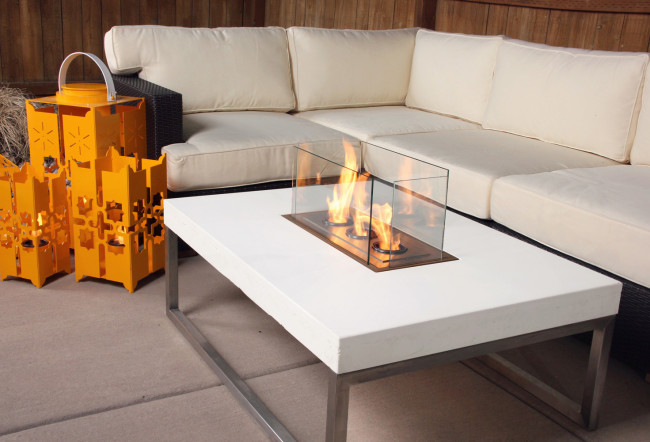 Cool Off with an Ice Bucket Challenge
Centrally located drinks makes hosting easy!
Enjoy the Evening in a Casual Setting
This firepit table and furniture set is a perfect nightcap for relaxing.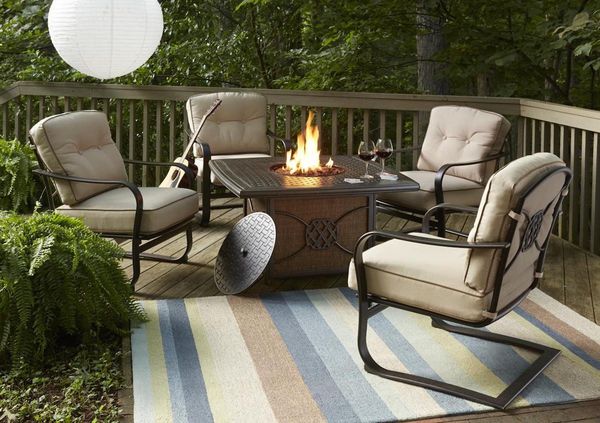 A Useful Way to Reclaim Wasted Space
This handy mosaic tile console table is perfect for behind the couch.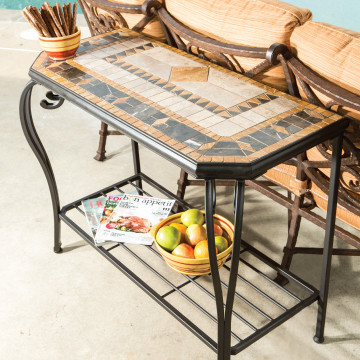 Concrete Modernism is Hot
This cast concrete fire pit is sleek and striking!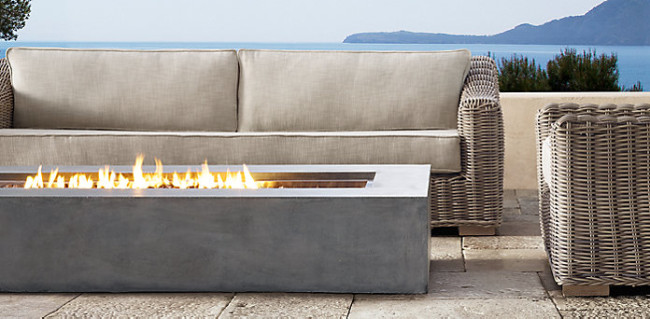 Lake Outdoor Living Picnic Table
Sorry, I don't know where you can buy this one…