There is such a wide variety of patio sets; there are types outdoor furniture sets for everyone.  Whether it is a basic table and chair set to an all-out outdoor retreat , your patio will be complete!
 Party of Two?
Adding comfort to your patio time with cushioned chairs is ideal for a relaxing get-together.  Check out the pillows!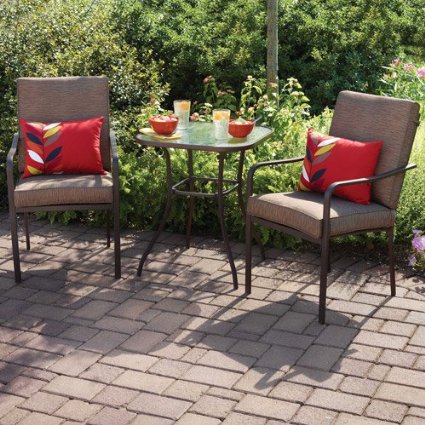 More Pieces Equal More Guests (and More Fun!)
Let the conversation take over and the laughs ensue with this basic patio set with six comfortable seats.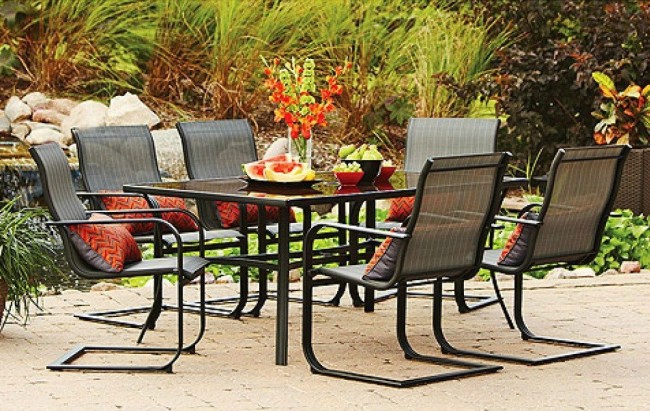 Let's Get a Little More Accommodating…
Add some flair and shade (or stay dry) with this mega umbrella. Check out the modern, yet basic, wooden set as well!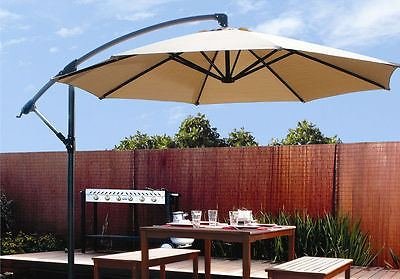 Simple, Yet Super Comfy and Stylish
Wow your guests with this ultra-inviting set.  They are never going to want to leave!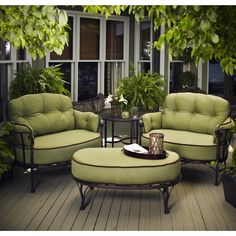 Or THIS…
Make leisure your middle name with this set.  Your patio will be your sanctuary every single day.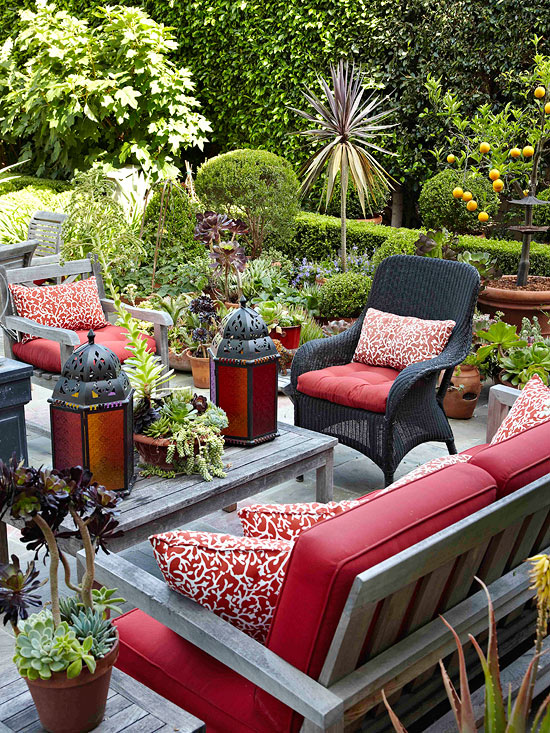 Fresh and Delightful
The color scheme is cheerful and the cushions are divine.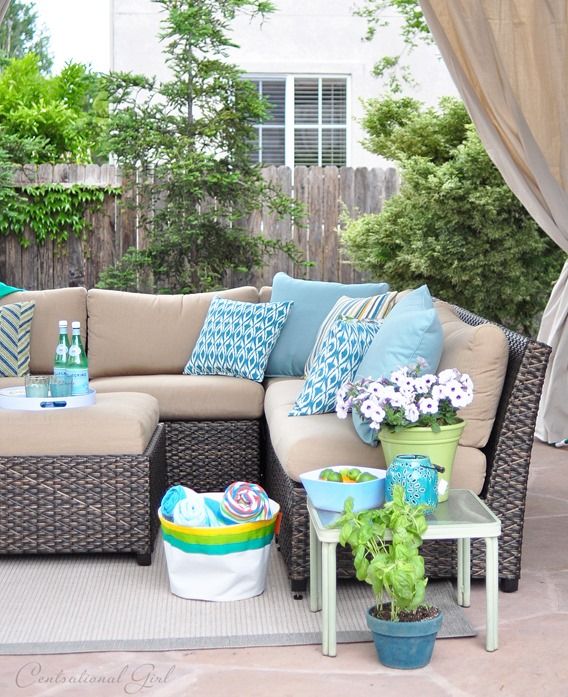 Light up the Night
This simple bench and table made of seasoned wood create the perfect patio set.  Add lights and candles for a romantic ambiance.